BIO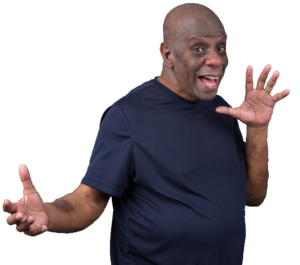 James Carter Walker Jr. (born June 25, 1947), known professionally as Jimmie Walker, is an American actor and comedian. Walker is best known for portraying James Evans Jr. (J. J.), the oldest son of Florida and James Evans Sr. on the CBS television series Good Times which originally ran from 1974–1979. Walker was nominated for Golden Globe awards for Best Supporting Actor In A Television Series in 1975 and 1976 for his role. While on the show, Walker's character was known for the catchphrase "Dy-no-mite!"
Whether it's his first love of performing stand-up or captivating millions with his Emmy-winning role as "J.J. Evans" in the iconic television series "Good Times," Jimmie Walker has now been entertaining audiences around the world for over four decades.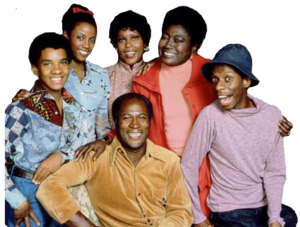 Raised in the South Bronx, he went to Dewitt Clinton and Theodore Roosevelt High School, Jimmie first achieved success as a stand-up comedian working in Harlem with The Last Poets and The Black Panthers in the late 1960's and early 1970's, then on the "Chitlin' Circuit," working with such legends as Stevie Wonder, The Temptations, Gladys Knight & The Pips, The Four Tops, Earth, Wind And Fire, Bob Marley and the Wailers, Chuck Berry,Tina Turner, Jerry Lee Lewis, Randy Travis, Peter Frampton, and Diana Ross & The Supremes. His overwhelming charisma and command of the stage caught the eye of "Good Times" producer Norman Lear, and his career to superstardom was on its way.
Although the demands of being on a hit television show and starring in movies such as "Let's Do It Again" with Bill Cosby and Sidney Poitier took up most of his time, Jimmie never lost his love for performing stand-up and was named Time Magazine's "Comedian Of The Decade" for the 1970's. His keen eye for talent also led him to employ such young writers as David Letterman, Jay Leno, Byron Allen, Louie Anderson, Robert Schimmel, Ralphie May, Richard Jeni, and many others to work on his writing staff over the years.
Even after the historically successful run of "Good Times" ended, Jimmie continued to stay in the limelight as seen by his countless appearances on "The Tonight Show," "Late Night with David Letterman," "Merv Griffin," and "The Mike Douglas Show." He's also kept his acting skills sharp with guest appearances on "Everybody Hates Chris," "The George Lopez Show," and "Scrubs" and classic movies "Airplane" and "Let's Do It Again" with Sidney Poitier as well as finding time to write a New York Times best-selling book, two Grammy Nominated Comedy Albums and film an up-coming stand-up special.